Dale Zhou

PhD candidate
Neuroscience
University of Pennsylvania

Advisors:

Research:

How humans seek, process, and learn information
Efficiency trade-offs in brain network evolution
Evolutionary adaptations gone wrong in mental illness

More


University of Maryland, College Park National Institute of Mental Health


Too much

Dale moved from Atlanta, GA to Bethesda, MD as a child, blowing his chance at becoming a true southern gentleman. As consolation, he was awarded dual degrees and 3rd place in a campus-wide table tennis tournament by the University of Maryland. Weighing his prospects as a professional athlete, he decided to train at the National Institute of Mental Health in neuroscience. On occasion, Dale tried to escape his ever-northward destiny. One summer, he reportedly biked west across the U.S., traveling from Maryland to Oregon to help fight cancer. But his efforts proved fruitless; Dale moved north again to Philadelphia and joined Penn's Neuroscience Graduate Group. He yearns to one day search for research jobs in all cardinal directions. Outside of lab, Dale enjoys reading, music, art, gaming, hiking, and maintaining lists of exciting future hobbies.

Email&nbsp CV&nbsp Google Scholar&nbsp GitHub&nbsp Twitter&nbsp Goodreads
Publications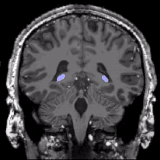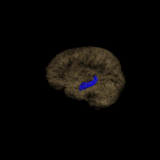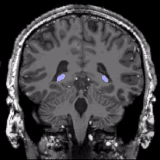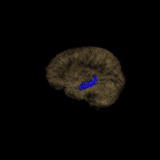 7 T MRI reveals hippocampal structural abnormalities associated with memory intrusions in childhood-onset schizophrenia
Dale Zhou, Siyuan Liu, Xueping Zhou, Rebecca Berman, Diane Broadnax, Peter Gochman, Judith Rapoport, Adam Thomas
Schizophrenia Research
doi:10.1016/j.schres.2018.07.023
PDF
Code
Presented at Julius Axelrod Symposium 2017
Conference Abstracts at Society for Neuroscience 2016, American College of Neuropsychopharmacology 2016, Society for Biological Psychiatry 2017


The hippocampus and its small subregions are areas of the brain that play an integral role in memory. Our study leveraged new brain imaging methods to study these small subregions and their relation to memory impairment in childhood-onset schizophrenia patients. We found evidence of disrupted morphometric structure (i.e. tissue contraction) associated with impaired memory. If further research corroborates these findings, the specific structural links to memory impairment could inform targeted clinical interventions.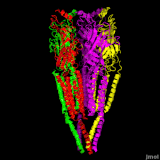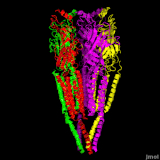 15q13.3 duplication in two patients with childhood-onset schizophrenia
Dale Zhou, Peter Gochman, Diane Broadnax, Judith Rapoport, Kwangmi Ahn
American Journal of Medical Genetics: B
doi:10.1002/ajmg.b.32439
PDF
Conference Abstract at Society for Biological Psychiatry 2016


We provided evidence of a new genetic mutation associated with childhood-onset schizophrenia; specifically, the duplication of the 15q13.3 chromosomal region. Our findings hold import to affected families and their genetic counselors, for whom incomplete penetrance and variable expressivity of these mutations offer substantial challenges. In previous research, the affected genes normally encode neuronal channel receptor proteins which were related to schizophrenia symptoms when mutated. Further research on gene dosage and downstream effects of this mutation may enhance understanding of contributing factors to schizophrenia and improve assessments of genetic risk.